Published: November 12, 2021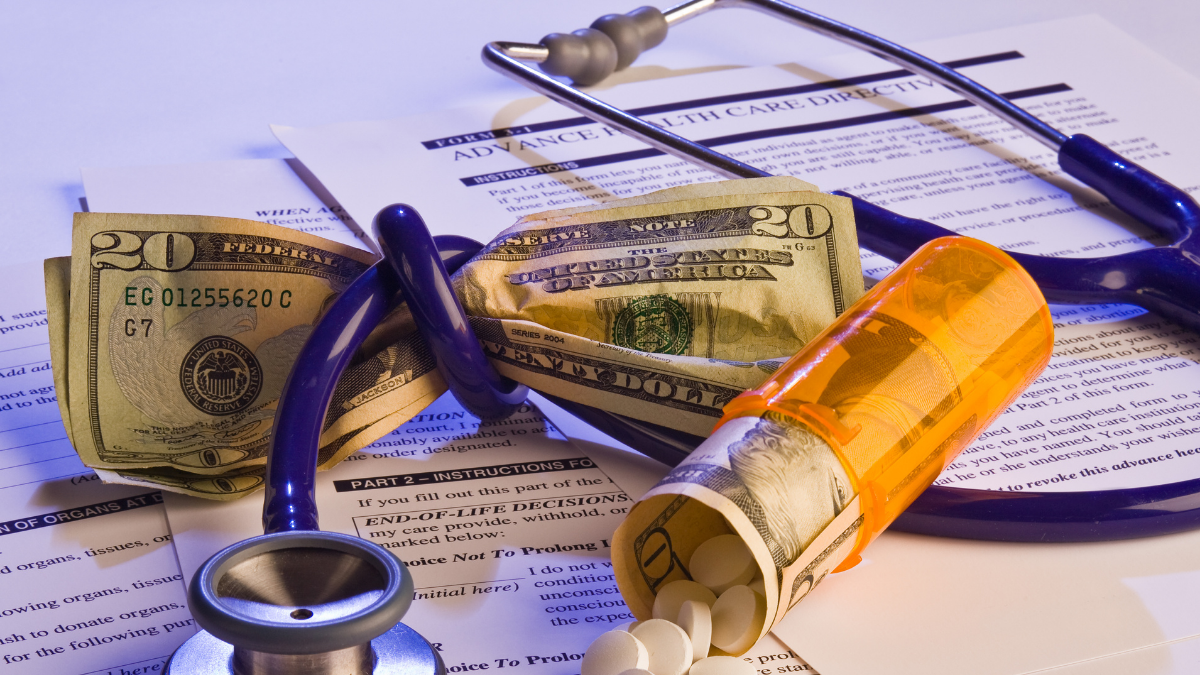 As a part of your Estate & Life Care Planning, it is important to understand the documentation you need to grant your loved ones the ability to speak for you. An advance healthcare directive is one such document we stress to our clients' of all ages is important to create now.
Perhaps you go to the hospital for a routine procedure. As you are being prepped, the nurse asks about your advance healthcare directive. Are you prepared to answer? Have you created your own advance directive, clearly and legally expressing your wishes in the case that you are unable to speak for yourself? While no one enjoys thinking about these things, it is never too early to plan, both for you and your loved ones. An advance healthcare directive gives healthcare providers instructions about how you want them to proceed in the event that you can't speak for yourself. Because unexpected situations can happen to anyone at any age, all adults need advance directives. If you're hospitalized because you're seriously sick or injured and can't speak for yourself, your health care providers will ask your closest relatives or friends to help them decide how to proceed with your treatment. Sometimes loved ones don't agree about a family member's care, and that's why advance directives are important — they tell others about your choices for health care when you can't. Let's talk about some common questions people have about creating an advance healthcare directive.
Why should I express my wishes about health care? Isn't that for their doctor to decide?
While the advancement of health care technologies can keep us alive even if we are suffering from a serious illness, people have different ideas about the treatments they would want to have and about the measures taken to keep them alive. By clearly, and legally, stating your wishes beforehand, your doctors and family will have a defined plan when the time comes. Some of the common circumstances where this comes into play include:
Would you want CPR or other resuscitation if your heart were to stop beating?
Would you want to be put on a ventilator if you could no longer breathe on your own?
Would you wish to have tube or needle feeding if you lost the ability to swallow?
If you had a life-limiting illness, would you wish to receive antibiotics that might prolong life?
If you had progressive dementia, what health treatments would you want?
Would you want to be an organ donor?
At what point would you want palliative care (care that focuses on pain control and quality of life) rather than aggressive treatment?
While you may like to think that you will always be able to make these decisions in real-time, unfortunately, life does not always work that way. A stroke, an automobile accident, Alzheimer's disease—any number of circumstances might limit or take away your immediate ability to make these decisions. Creating advance directives makes it more likely that your wishes would be met, even if when you are unable to speak for yourself.
Who should I choose to serve as my health care proxy/durable power of attorney for health care decisions?
This person would most likely be a relative or close friend. Think about the person you would most trust to make those decisions for you if you weren't able to do so. That is the person you should appoint as your health care representative. If for some reason the person who would be your first choice were not available to act for you, who would be your second choice? Most forms designating a health care representative allow you to name an alternate.
What should I tell my health care representative?
If you wish to name an individual as your health care representative, ask the person if he or she is willing to take on that responsibility. If the person agrees, then you should sit down with him or her and have a frank, detailed conversation about your feelings and values concerning health care and the kinds of treatment you would or would not want. Along with this conversation, be sure to give your health care representative copies of your health care directive.
Why are these conversations so important?
Even though you've stated your wishes in writing, talking about your thoughts with your health care representative and other family members is important. The better understanding those close to you have about your wishes, the more likely it is that you will spend the end of your life in peace and comfort and that your family will be spared anguishing decisions and conflict during a time that they would rather be focusing on saying goodbye.
Who should have a copy of my health care directive?
Give a signed and witnessed copy to your primary physician, your health care representative, your hospital, your senior living community, and any other major health care institution or organization with which you are connected. It is also wise to share the information with all family and close friends. Doctors and hospitals report that family members are sometimes surprised by their loved one's wishes as stated in a living will. Family members may disagree with the patient's wishes or among themselves. You can make it easier for everyone by talking openly with your loved ones about what you would want.
What if I change my mind?
Your right to complete an advance directive includes your right to change your mind. In most states, you may cancel an advance directive any time and in any way that clearly shows your intent—for example, by tearing it up, marking it "revoked," or telling someone you have changed your mind. It's always a good idea to review your advance directives from time to time to be sure they reflect your current thinking. If you decide to update, be sure to update your representative and doctors.
As a part of your estate and life care planning, our team will guide you through the many options you have to create a plan that works best for you and your family. With our help, you can be assured that your wishes will always be spoken for.
At Scott Bloom Law, we are a team of advocates who care, always fighting for what is best for our clients and their families. With knowledge, experience, and compassion, we strive to find solutions that make the aging process as emotionally and financially painless as possible. Visit us at scottbloomlaw.com or call 215-364-1111, to talk to find out more.