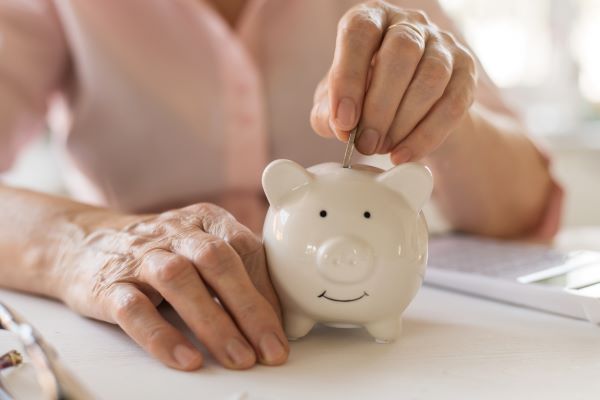 Since Americans are now living longer than previous generations, our retirement years may be extended as well. Since expenses, taxes, and inflation don't go away simply because we retire, we need to make sure we have enough money to live comfortably while meeting increasing costs of living.
The first step in the process of planning for retirement is to consult with a financial planner or estate planning attorney. They can help you create a financial plan for living a comfortable life after you receive your last paycheck. In addition to having a solid financial plan, here are some things you can do to increase the funds you have available later in life.
Continue Working
Delaying retirement may not be the most popular option, but it's a practical one. If you continue working past the usual retirement age, you'll be able to continue living longer with the same level of comfort and lifestyle. Also, waiting longer to receive Social Security payments after your initial retirement age increases your payments.
If you have retired but have discovered that you need, or at least would like, a steady paycheck again, you can return to the workforce. Even if you can't return to the job you were doing before you retired, there are many other opportunities. There are part-time and full-time prospects in the retail and hospitality industries. Temp services can find short-term and long-term assignments in offices and remotely.
Some retirees return to the workforce even though they don't need the money. They enjoy the social aspect of working with others and the sense of purpose that work offers.
Downsize
Think about what you own and find things you can do without. Do you have an extra vehicle you don't need? Do you have recreational vehicles you seldom use? Could you sell the house you are living in and move into a smaller place? Are you living alone with more than one bedroom? If so, you could rent out additional rooms to generate some income.
Adjust Your Spending Habits
Review your expenses for the past few months to find unnecessary purchases. If you are eating out often, start cooking at home regularly. If you have memberships or subscriptions you're not using, cancel them. Track your expenses going forward and find things to eliminate.
Move to a Less Expensive Place
If you are living in an expensive area, moving to a place with a lower cost of living could save you tens of thousands of dollars per year. Research a list of cities, states, or even countries that are described as great retirement locations. You could save money and experience life in a different culture.
Stay Healthy
One of the best ways to save money is not to spend it on health-related issues. Staying healthy will help you stay out of hospitals and doctors' offices. Eating modest portions of healthy food, exercising, and socializing regularly will help you stay fit. Finding ways to reduce stress will go a long way. Kicking bad habits, such as smoking and drinking, can help you avoid many serious health problems. Talk with your doctor about ways to adopt a healthier lifestyle.
Reduce Debt
Debt, especially credit card debt, can take a serious bite out of your monthly budget. Ideally, you should be debt free before you retire, but if you aren't, make a list of your debts and the interest rates associated with those debts. Pay off the debts with the highest interest rates first.
Putting It All Together
Talk with a financial advisor about how you can save for retirement and manage your money effectively. Ask your doctor how you can adopt a healthy lifestyle. Consult with an estate planning attorney or elder law attorney about ways to pay for future health care costs and about how to leave a legacy. By combining different strategies, you can have enough money to live comfortably in retirement.
Our estate planning law firm is dedicated to keeping you informed of issues that affect seniors who may be experiencing declining health. We help you and your loved ones prepare for potential long-term medical expenses and the need to transition to in-home care, assisted living care, or nursing home care.
If you have questions or would like to discuss your legal matters, please do not hesitate to contact our office at 215-364-1111 to schedule a consultation.