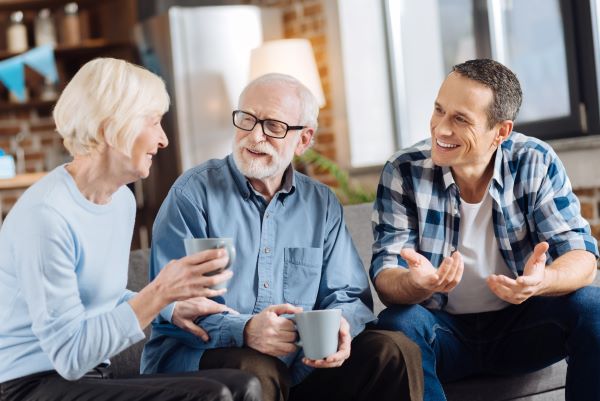 Having a plan in place for the unexpected means being prepared in the case of an accident, incapacitation, or death. If the COVID-19 pandemic taught us anything, it's that life is uncertain and that caring for you and those you love is imperative, including legal preparedness. An elder law attorney and estate planning attorney can address your concerns and help plan for the unexpected.
Elder and Estate Law
Elder law focuses on legal issues affecting elderly individuals, including health care planning, long-term care planning, Medicaid planning, and guardianship/conservatorship. They help clients plan for their future needs and ensure protection in cases of incapacity or disability.
Estate law focuses on legal issues relating to the transfer of assets after an individual's death. They help clients plan for the distribution of their assets, minimize taxes, and meet goals by creating wills, trusts, and other legal documents.
Both elder and estate law overlap significantly, particularly in end-of-life planning and long-term care. For example, an elder law attorney or an estate planning attorney can assist clients in creating a living will or power of attorney for health care decisions. A significant difference between the two legal practices is one focuses primarily on the needs of individuals while living, and the other plans the distribution of assets after an individual's death.
Why Planning is Important
Many things can happen over your lifetime, and much of it is unexpected. But we can be aware of potential problems and prepare for uncertainty.
· Healthcare Planning
Put a health care plan in place in the form of advance directives, such as a living will or durable health care power of attorney, ensuring your wishes are followed if you become incapacitated and unable to make decisions. Your loved ones won't have to struggle with decisions during a difficult time.
· Financial Planning
Financial hardships happen due to emergencies, requiring additional financial resources, insurance, and more to successfully manage unexpected events.
· Digital Planning
Ensure your legal documents have digital copies on secure networks, making important documents and information accessible online to those who have your login credentials. Keep a list of credentials in a safe place and let a person you trust know the location.
· Estate Planning
Many individuals not only create an estate plan, but regularly update their wills, trusts, and other legal documents to ensure their wishes are carried out, and their assets receive protection in case of illness or death. Your estate planning also protects the future of your loved ones.
Legal Planning for the Unexpected
Legal planning means having your affairs in order in case of unforeseen circumstances. These are six steps to increase preparedness:
1. Create a Will
Not enough people in America have a will. This legal document outlines your asset distribution after your death. If you already have a will, review and revise its contents to address changes.
2. Designate Beneficiaries
You can designate beneficiaries on your bank accounts, retirement accounts, life insurance policies, and other assets. Revise your beneficiary status in the event of a death, divorce, marriage, or other major life changes so you're your asset distribution will reflect your intended beneficiaries.
3. Create a Power of Attorney
A power of attorney allows someone you trust to make legal, financial, and medical decisions on your behalf if you become incapacitated.
4. Create a Living Will
A living will outlines your end-of-life wishes. It includes whether you want to be kept alive through artificial means.
5. Consider Setting up a Trust
A trust can manage and distribute your assets during your lifetime and after your death.
6. Review and Update Your Plan Regularly
It's important to review and update your plan regularly to ensure it reflects your current wishes and circumstances.
Consulting with an elder law attorney or estate planning attorney can help create and ensure your legal documents are thorough and complete. Preparing for an unexpected crisis will reduce the stress on yourself and your family members. A comprehensive legal plan that can address your desires during times of uncertainty can bring you and your loved ones peace of mind.
If you have questions or would like to discuss your legal matters, please do not hesitate to contact our office at 215-364-1111 to schedule a consultation.