Published: August 3, 2021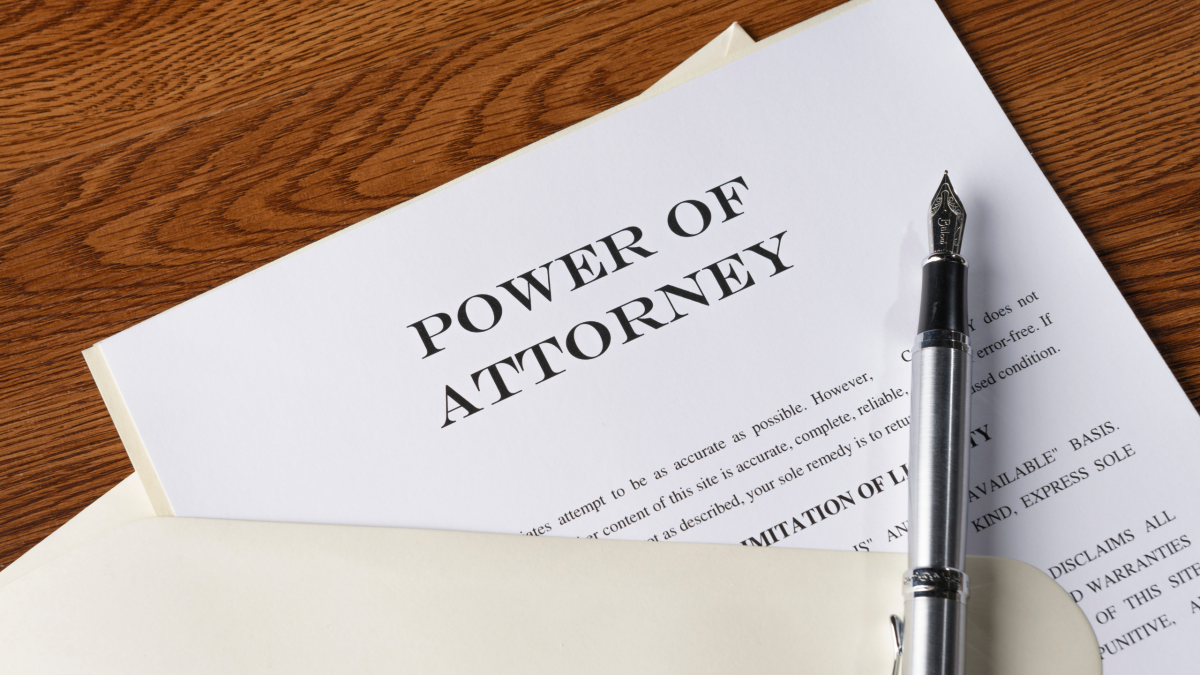 When it comes to estate planning, most people first think of creating a will and/or trust to ensure their assets are protected and passed on to their descendants after their death. One step that is often overlooked but equally important is assigning Power of Attorney (POA). While you may like to think that while alive you always will be able to handle your finances and make informed decisions regarding your health, the reality is we never know when we may be faced with a crisis situation. Choosing someone trustworthy and with your best interests at heart to be your Power of Attorney, allows you peace of mind that if you are ever incapacitated, your needs and desires will be spoken for. Below we discuss what Power of Attorney means and the different ways it can be utilized.
What is Power of Attorney?
A POA is a legal document that allows someone, known as the principal, to identify and authorize another person, known as the agent, to take care of legal, medical, and financial matters on their behalf should they be unable to do so themselves. If you were to suffer from physical or mental incapacities, making it impossible to take care of important financial matters or make medical decisions, the agent of your choosing can speak and make decisions on your behalf. Generally, people choose their spouse or a trusted family member or friend. You may also choose a successor if your first agent in the case your first choice is unavailable.
After creating a POA with a trusted agent to handle your affairs, the next step is to determine the scope of authority that the agent will have. There are different types of POA to be considered:
General Power of Attorney: The general POA gives the agent the same authority as the principal, including actions such as signing documents, paying bills, and managing finances. The principal can terminate a general power of attorney at any time. The document is also terminated if the principal becomes incapacitated or dies.
Durable Power of Attorney: A durable POA can be general or limited in the authority it grants to the agent. The difference is that it includes a clause that keeps it in effect after the principal becomes incapacitated, and it does not terminate until the principal's death.
Limited Power of Attorney: A limited POA gives an agent the authority to act on someone's behalf for a very limited purpose, such as a real estate transaction, and for a limited time period specified in the document.
Springing Power of Attorney: Unlike a durable power of attorney, a springing POA only goes into effect when the principal becomes incapacitated. For that reason, it is important that the document clearly spells out the circumstances under which the power of attorney will take effect.
Seniors should review their power of attorney documents (as well as their last will and testament) periodically to be sure they still accurately reflect their wishes. At Scott Bloom Law, we recommend retaining an experienced and empathetic lawyer to help you through the process. By preparing POA documents before you need them, you can save your loved ones (and yourself) a lot of potential heartache and stress.
At Scott Bloom Law, we are a team of advocates who care, always fighting for what is best for our clients and their families. With knowledge, experience, and compassion, we strive to find solutions that make the aging process as emotionally and financially painless as possible. Visit us at scottbloomlaw.com or call 215-364-1111, to talk to find out more.