Published: November 23, 2021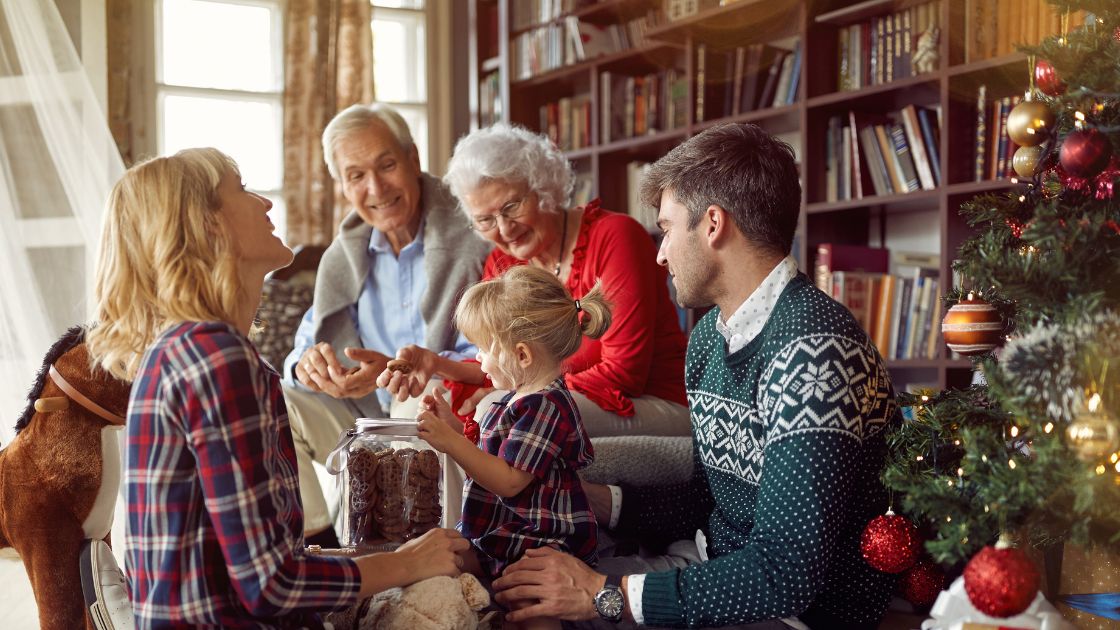 The holiday season is a time for families to come together, sharing meals, memories, and laughs. While the urge to keep things light-hearted is understandably strong, for many families, this is the only time of year where everyone can be together under the same roof and taking some time to discuss some 'heavier' issues can be very productive. Being proactive and starting a conversation with your elderly loved ones about their estate planning during this time can be helpful in avoiding crisis situations in the future. Whatever dynamics exist between and among your family members, talking about estate planning doesn't need to be a morbid conversation that ruins the holiday. Instead, it can be upbeat, enlightening and the perfect opportunity for everyone to add their input in a relaxed environment. Below we provide some tips that you can utilize to lessen the stress involved with having a conversation about estate planning.
Discuss Your Own Estate Plan
One way to open this sometimes uncomfortable conversation is by discussing the steps you have taken to put your own estate plan in to motion. This may include sharing:
To whom you've given your health care power of attorney to make medical decisions for you if you're too ill or incapacitated to make them yourself
Who you named as the executor of your will
Where you've stored your estate planning documents, especially the original of your will
Which estate planning specialist you consulted
Share Some Real World Examples
Does Grandma follow all the latest celebrity gossip? Well, here's an opportunity to share some antecdotes of celebrities who left their families in percarious situations due to their lack of estate planning. Tell them about how Prince's family is still going through an arduous process because of his lack of a will. Or, how Aretha Franklin never shared her will with her family and eventually they found multilpe ones that were contradictory. As an example of a positive antecdote, talk about Ray Charles. He sat his entire family down (which included 12 kids from 9 different mothers!) and discussed what he planned for his estate after his passing. Encourage your loved ones to talk to each other like Ray Charles.
Explain How Having The Conversation Can Help You
You're probably thinking that this tip sounds a bit selfish, but for many of us, we're more likely to discuss something we don't want to, if we know that it affects someone else. A good tactic to encourage the discussion is helping your family understand that having plans in place means reduced time, energy, and costs at a time when you will already be grieving. By them sharing this info now, they're doing you a favour long-term. For example, if you're speaking to a parent, it may be helpful to highlight how knowing their wishes will help you wrap up their affairs as their executor.
Break Up The Conversation
The topic of death and estate planning can be very overwhelming, resulting in us feeling the need to wrap up the entire conversation as quickly as possible. But that can actually make an already difficult conversation more exhausting than it needs to be. As a result, you may find it more productive to break it up into bite-sized chunks so you aren't biting off more than you can chew at once.
Be Patient
At the end of the day, thinking about your own death is scary. It's natural for many of us to feel a need to avoid the conversation wherever possible, so it may take some time for your loved ones to understand the importance of sharing their end-of-life plans with you. The key to having a successful end-of-life conversation is for all parties to feel comfortable and not feel ambushed at a time that's not right for them. The most important thing you can do is take the first step to indicate that you'd like to have this conversation.
At Scott Bloom Law, we are a team of advocates who care, always fighting for what is best for our clients and their families. With knowledge, experience, and compassion, we strive to find solutions that make the aging process as emotionally and financially painless as possible. Visit us at scottbloomlaw.com or call 215-364-1111, to talk to find out more.