Published: December 22, 2022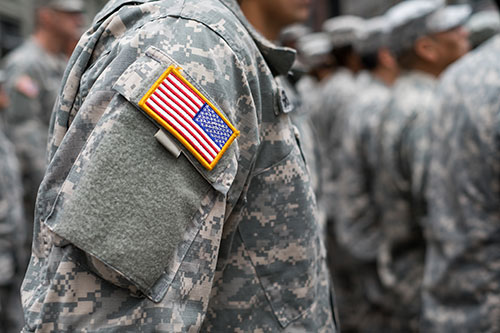 Many people do not understand what Veterans' benefits fully include and who is eligible. The term 'Veterans' Benefits' can be misleading, implying that only veterans of the armed forces are eligible. However, these benefits are not exclusive to those who have formerly served. Only a percentage of the people covered by these benefits are veterans. The Department of Veterans Affairs provides resources and services not only to active and former service members but their spouses, widows, parents, and children.
The most talked about VA benefit is healthcare. However, that is only one of many services available to veterans and their families. Whether you are on active duty, a veteran, or an eligible family member, it is essential to be aware of the different benefits and resources offered.
There are many resources available. While we recommend speaking with a Veteran's Attorney who understands the benefits for war-time veterans and their families, it's helpful to have some basic knowledge to put a list of questions together.
Healthcare
Healthcare and medical benefits are offered through the VA or Tricare. Tricare is a health insurance program with four different options available to retired and active-duty military personnel and their eligible family members. With an emphasis on preventative medicine and primary care, the VA provides free healthcare for those eligible. There are many services available, including mental health treatment, substance abuse and addiction treatment, prosthetics, glasses and hearing aids, medications, outpatient surgeries, home health services, hospice, and more.
Education
Both active service members and veterans are also eligible for many educational benefits. They may cover the cost of tuition, housing, and other education-related expenses. In addition, some programs, such as The Post- 9/11 GI Bill, allows service members to transfer benefits to a child or spouse.
Home Loan Programs
There are different types of VA home loan programs. These programs offer many benefits when taking out a mortgage or refinancing a home. In many cases, a down payment is not required. Funding fees may also be waived, and interest rates are more favorable.
Pension
The VA Pension Program is designed to provide monthly monetary compensation to war-time veterans that meet disability, income, and age requirements. For surviving spouses and unmarried dependent children, there is a Survivors Pension program that provides monthly payments to eligible individuals.
Memorials and Burials
For our fallen heroes, The Department of Veteran Affairs offers funeral services or burial in a national military cemetery, after which the gravesite will be perpetually maintained. Eligible veterans and surviving family members may also qualify for burial benefits. These benefits can help veterans and eligible loved ones pay for and plan a memorial or burial service in a VA national cemetery.
Veterans' benefits go well beyond healthcare and include eligible family members in addition to those who have served. These benefits ensure we care for our heroes and their families. Knowing the resources you have access to and qualifications for benefits is essential. A complete list of Veterans' benefits can be found at benefits.va.gov.
We hope you found this article helpful. If you have questions or would like to discuss your legal matters, please do not hesitate to contact our office at 215-364-1111 to schedule a consultation.